HERE IS WHAT SOME OF OUR CUSTOMERS SAY

We would like to thank Halls Earthservice Irrigation for doing a very professional job of installing our automatic system recently. The estimator was very thorough, the price competitive, as we had three different quotations.
The installation team was on time, courteous and very helpful, as our landscape proved to be very challenging with lots of rocks and different levels.
All areas that were disturbed to install pipes and valves were restored beautifully.
After our walk through with the foreman Tim we feel confident that all our planting beds and lawn areas will be given proper amount of water and the controls are easy to adjust by ourselves if we wish to make changes to any of the zones.
The free first year Spring Start-Up and Winterization were more than anybody else would offer and we will be signing up for your Annual Premier Service Agreement Package with no hesitation.
We would gladly recommend your company to all our friends.
Have a great day!
C.M.
Victoria BC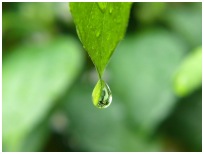 My name is D.R. I am on the executive council for our strata and also chair of the Landscaping / Irrigation Committee for our strata. Michael, one of your technicians, has been servicing our irrigation systems for the past year. I am writing to let you know that he has been a pleasure to work with. He always arrives on time and with a smile. He is polite, professional and knowledgable. He approaches each problem methodically and exercises patience when dealing with a variety of personalities in our strata.
Michael makes my job as Landscape/Irrigation chair much easier. If I were an employer, I would be proud to have him as part of my team.
Michael is an excellent representative of Halls Earthservice Irrigation.
Sincerely,
D.R.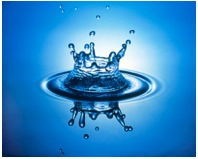 On behalf of all of us at Victoria Hospice I would like to thank you, your work crew, and Halls Earthservice Irrigation for the excellent service you provided to us in upgrading and installing an improved sprinkler system to our roof top garden.
We appreciate the quick response to our request to have the work begun and completed as soon as possible in May. It made it possible to have the volunteer gardeners plant annuals and get the garden all spruced up for use by our patients, families, visitors and staff of Victoria Hospice over the summer days.
The gardens are enjoyed by so many!
Sincerely,
B.M.


Call Today For A Free No Obligation Consultation
250-652-0112